Ride long enough and no matter how careful you are you will have some up close and personal moments with dirt and rock. Most of those intimate encounters will result in some anti-bacterial and a bandaid. A few will come with stitches. So far only one has put me through surgery.
When you are young the healing and recovery is quick – an afterthought. Get hurt, heal, do it all again.
Then I got old. A paper cut takes months to heal. Stitches? Hang up the bike for the season.
On road or cross I still go mostly naked, the only thing between me and the asphalt/dirt is a thin strip of Lycra.
Mountain bikers are smarter. Sometimes. We have all kinds of protection available. After messing up my knee the last time I picked up some POC knee protectors. I wore or rather endured them for most of a season before I realized they were meant for downhill riders and gravity parks. They are not awesome for 27 miles of up and down with a bunch of climbing in 90 degree weather.
I needed a new solution to save my old body from certain pain and destruction that would torture the sensitive flesh of my knee pit and chaff my knee caps into bloody stumps.
A trip to the bike shop led to a life changing discovery that would save my knees from the worst nature could conjure.
I've worn Troy Lee knee sleeves on pretty much every ride since that day. They are made from cloth similar to any athletic sock. The magic is in the front where a flexible gel moves as you move right until the inevitable moment of impact where it hardens slightly and protects your skin.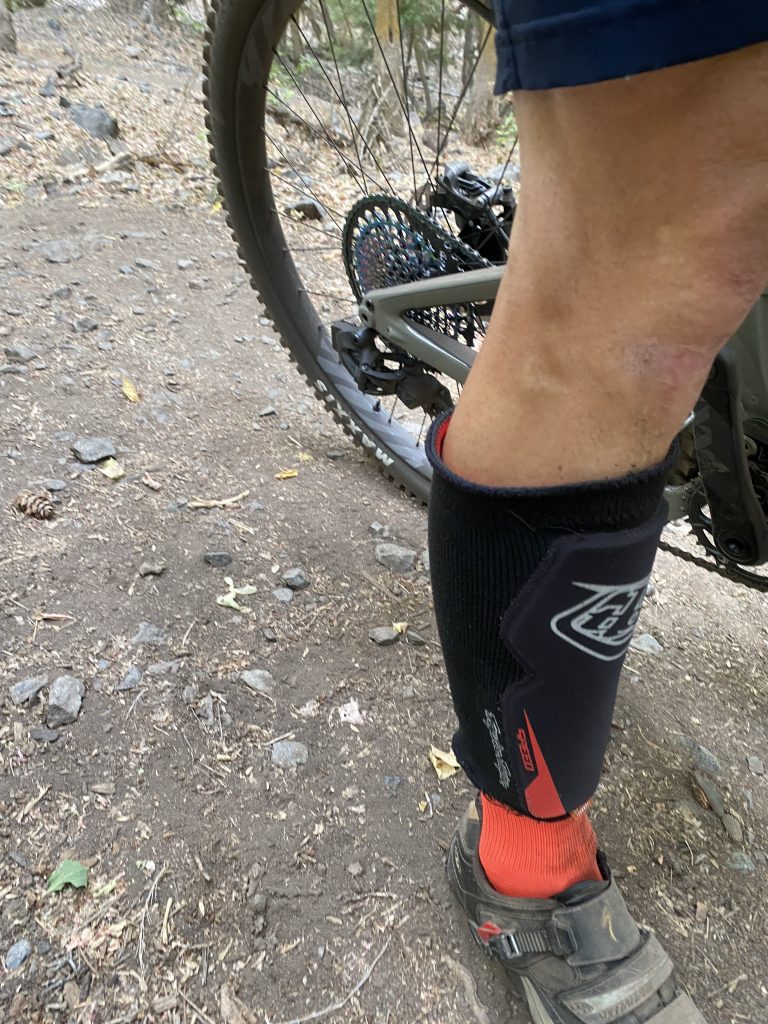 Grab a couple of velcro straps and tie the arm sleeves to your bar
Do they work? Yes, mostly. I've tested them several times and every time I've come out unscathed. Ok so the skin outside the sleeve didn't always make it out untouched but what would have been an insta care visit was reduced to a few scratches I wiped off with a Kleenex.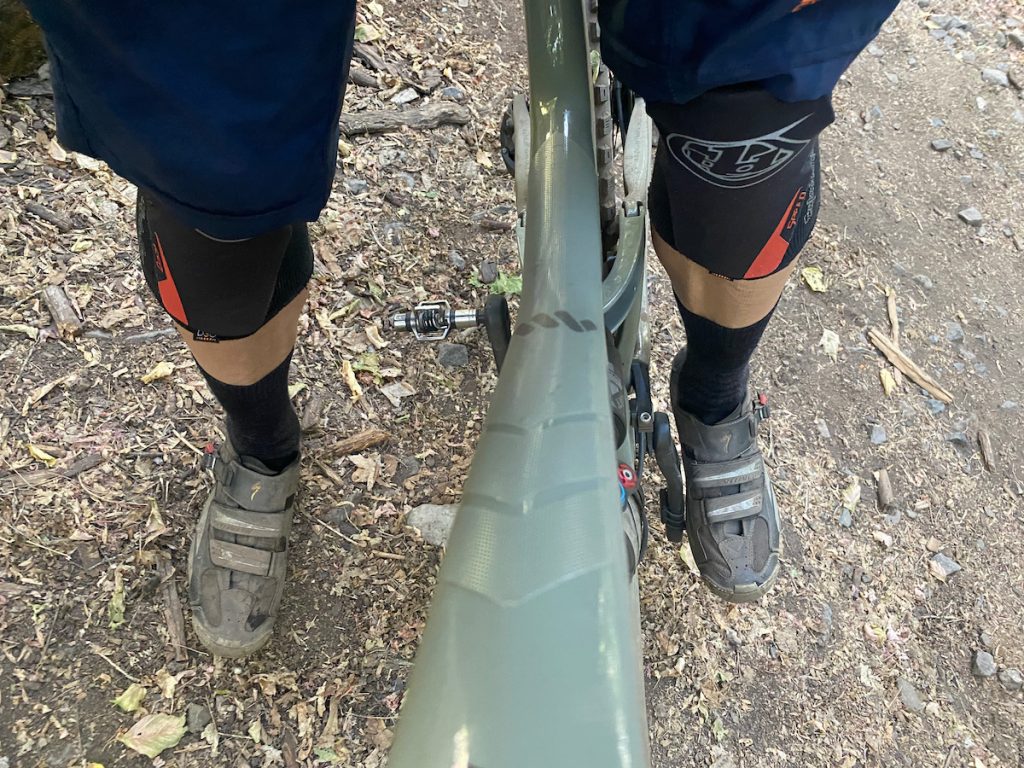 After a few unplanned tests I liked the knee sleeves so much that I also bought the Troy Lee Arm sleeves. They've saved my elbows and forearms from scratches and stitches. I really like them except that they are clearly designed for guys who do way more curls than me.