Some days are just perfect. Today was just perfect. I haven't been up Green Canyon since I managed to repair the Beargrease. After taking the last spot in the parking lot I set out from the dark grey of a typically Cache Valley winter day and ascended into the sunshine and glittering snow. On the way up I passed the carcass of a dear recently devoured by a mountain lion. The trail was perfectly groomed and smooth, a nice contrast from the last ride where I at the top my attempt to push through the deep snow destroyed my rear hub.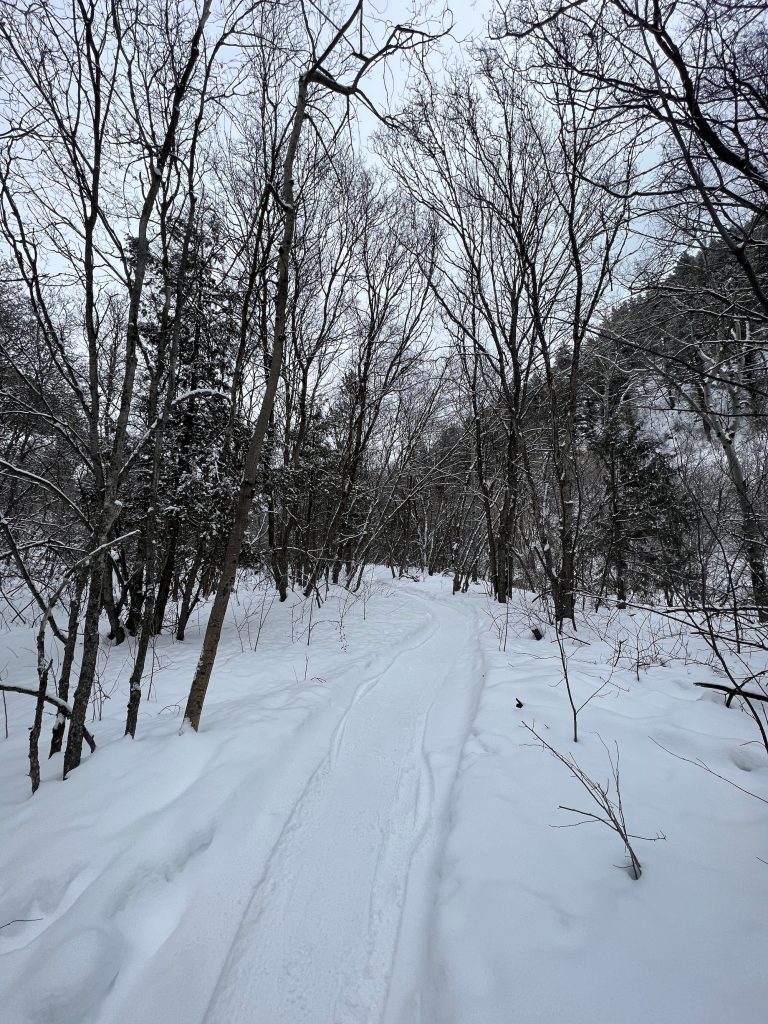 After reaching the top parking lot of Green Canyon I ventured on a bit further taking the trail towards the wilderness. It was ungroomed and the one track in the snow was proof that few riders had bothered to venture here. As I climbed further towards the wilderness boundary my path began to trace the trail of a cougar. I know they are up here. The snow of winter preserves a bit of proof.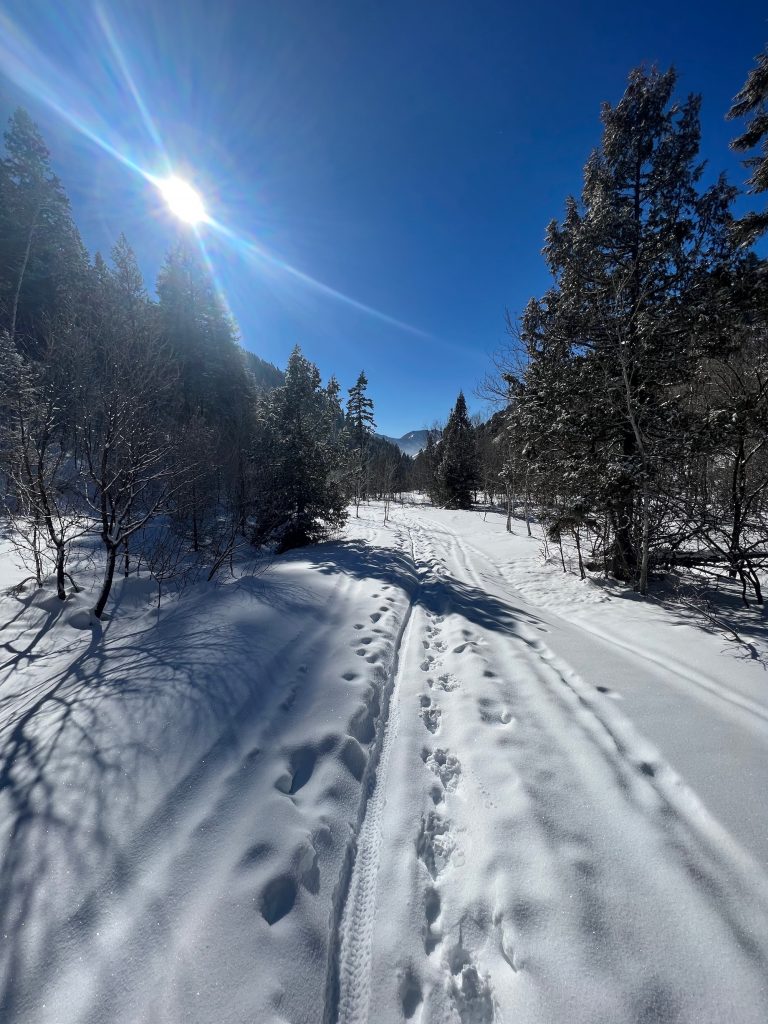 Tried of trying to maintain my balance while pushing through the snow I turned around at this point to go face the errands of the day.
The ride – Green Canyon
My new Gear