Riding the Ripmo is like taming a wild pony. It comes with a set of opinions, secrets and approach to navigating the mountains. It is the job of the new rider to discover these secrets. I'm gradually unlocking the bikes capabilities one level at a time. I still find myself breaking out of the perfect flow from time to time, surprised at the bike's handling in certain corners or situations.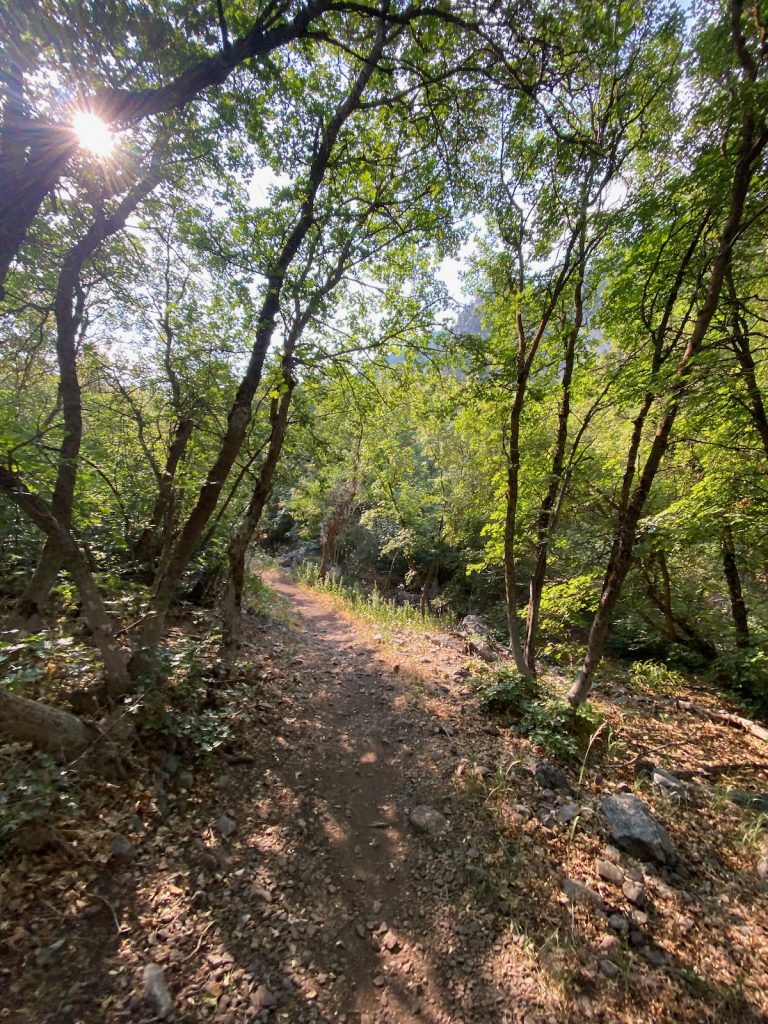 The climbing prowess of this steed cannot be understated. Being a long travel, dare I say enduro bike it takes more power to move it in an upward direction. You might move a bit slower than if you are on a XC bike. However, this is the time of year in Utah when the relentless scorching sun bakes every drop of moisture from the trails. The constant pounding of foot and tire pulverizes the dirt into dust freeing the stones of the Rocky Mountains from their prison to wreak havoc tossing you to and fro in every possible wrong direction. The Ripmo paired with those massive Assegai tires will keep you on the straight and narrow while others wander into forbidden paths whimpering and forcing their riders to dismount and walk.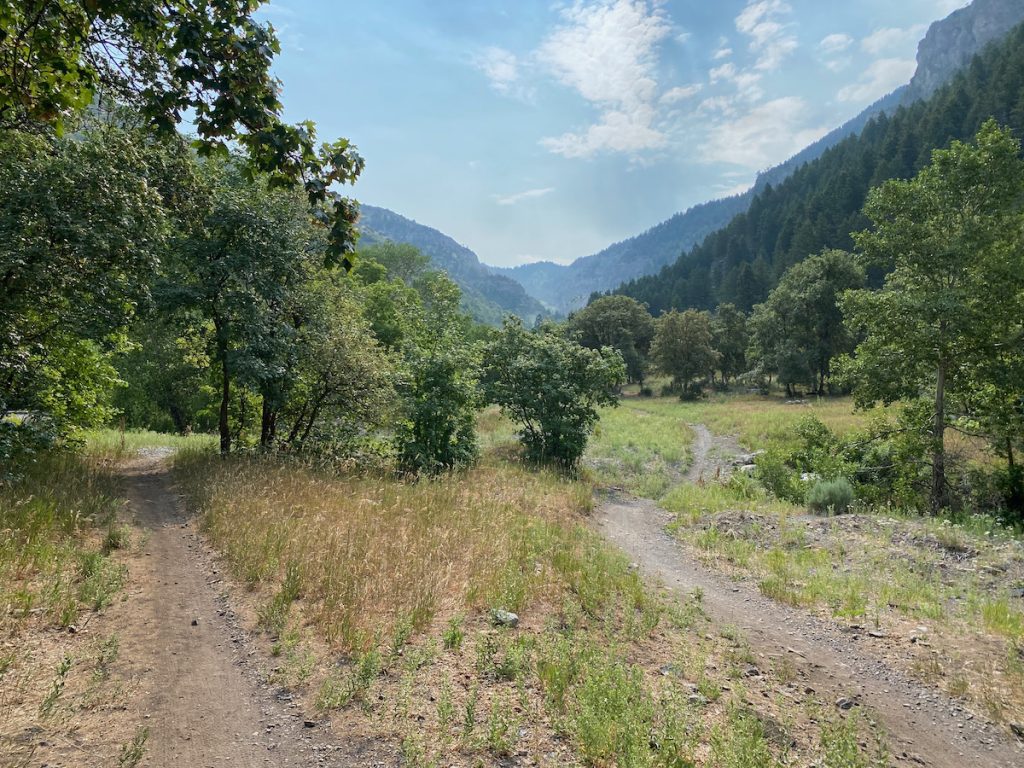 That is unless you have an e-bike. I thought I was making pretty good time when I caught a glimpse of cargo shorts and a polo gaining on me and experienced an existential crisis. My first thought was, "I have got to stop eating so much chocolate." My second thought was, "wait, I bet they are on an e-bike." That's good cause I'm sitting here eating chocolate while I type.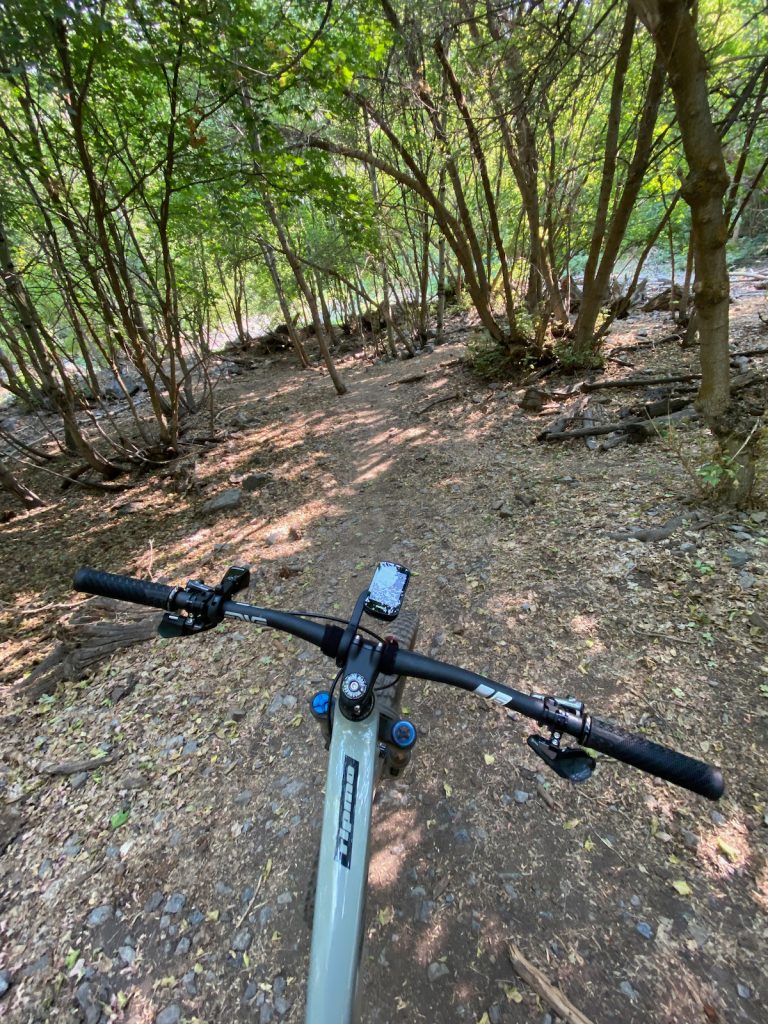 Lucky for me I ran into a friend which makes for a great excuse to let someone on an e-bike pass you while still saving a shred of dignity. "Cheaters!!!" the Ripmo growled as they zipped past barely applying any pressure to the pedals. "Down boy!" I held the Ripmo back from showing them what a real bike is capable of. The Ripmo doesn't like to be shown up by anything – electricity or no.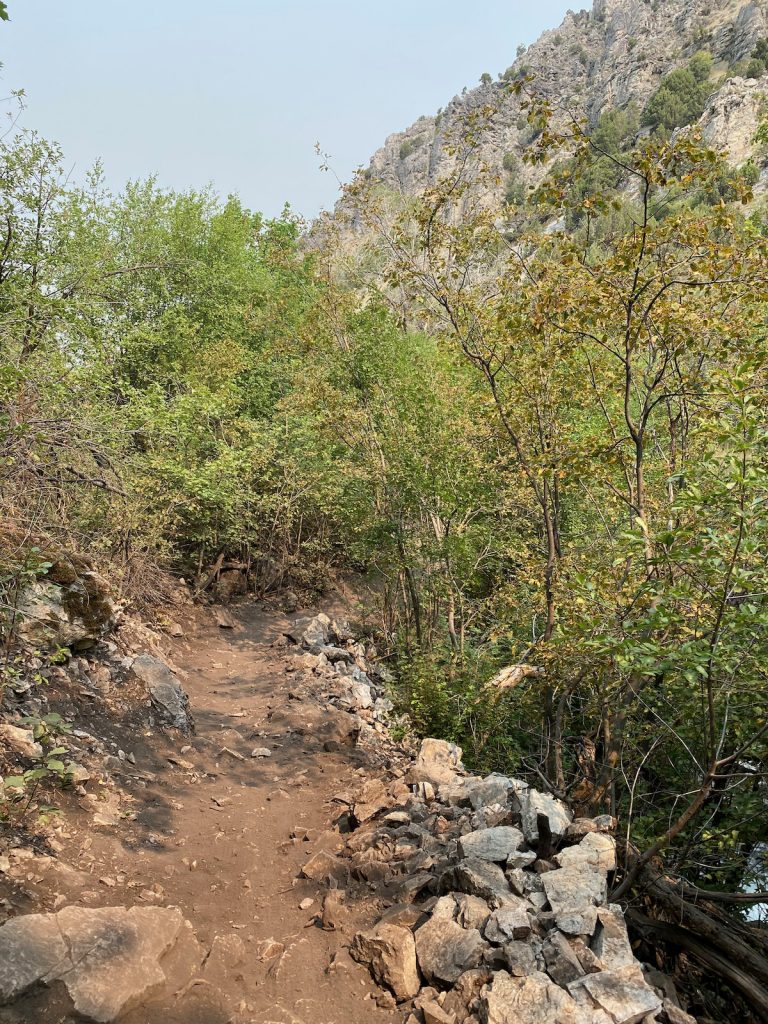 The ride – Providence Canyon