Nice surprise this morning. I went to bed with gloom and smokey skies and a terrible day forecast and then the air was clear. At least 2 of the air sensor around here said it was. One still said the air would kill me but after a week on Zwift we ignore that kind of pessimism.
Glad I did. The sun was high and the air was hot. I was sweaty. Every drop was worth the beautiful sticky, tacky slightly damp but never muddy money dirt devoid of moondust.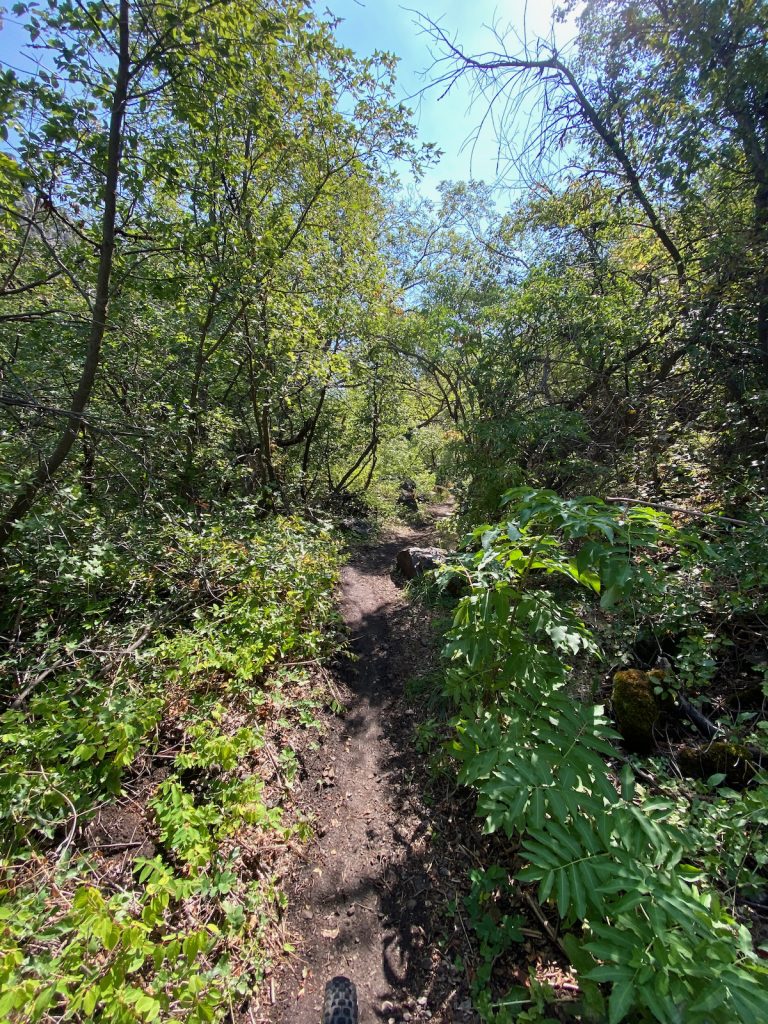 The organic smells of the forest filled my nostrils. The warm air freeing the aroma from foliage still damp from weekend storms. The Ripmo, restless from sitting in the garage all week charged over rock and fallen limb. It gets feisty when you leave it sitting. Ignore that beast at your own peril.
The ride – Providence Canyon