I was planning on spending some quality time with the Ripley this morning. I did all the usual things like air the tires and lube the chain and then took off. The Ripley has Crank Brothers double shot pedals. I thought I was being smart and using some flat pedals that my son could ride without being clipped while still having a cleat that I could use should I want to jump on and go. Sadly, these pedals are the worst of both worlds. When ridden as flats the cleat is always in the way. When I tried to clip in I couldn't get the cleat to engage.
I headed back to the garage and spent 15 minutes trying to swap pedals off the Ripmo to the Ripley. The right pedal came off easily but the Ripmo clamped onto the the left pedal and would not light go. I think the Ripmo is not happy that I'm spending so much time with other bikes. I strategically positioned the pedal wrench and kicked it down a couple of times with my foot. A loud crack indicated the pedal was now loose enough to rotate free.
With the egg beaters now on the Ripley I set off again only to be immediately derailed when I tried to shift and found the ability to shift into larger cogs was missing. Pushing the lever proved pointless as the lever rotated freely without engaging anything.
Back to the garage I went and once again swapped back the egg beaters to the Ripmo. An hour late we headed to Providence Canyon to enjoy some quality moments slamming into rock and over bump. The Ripmo always gets what it wants in the end.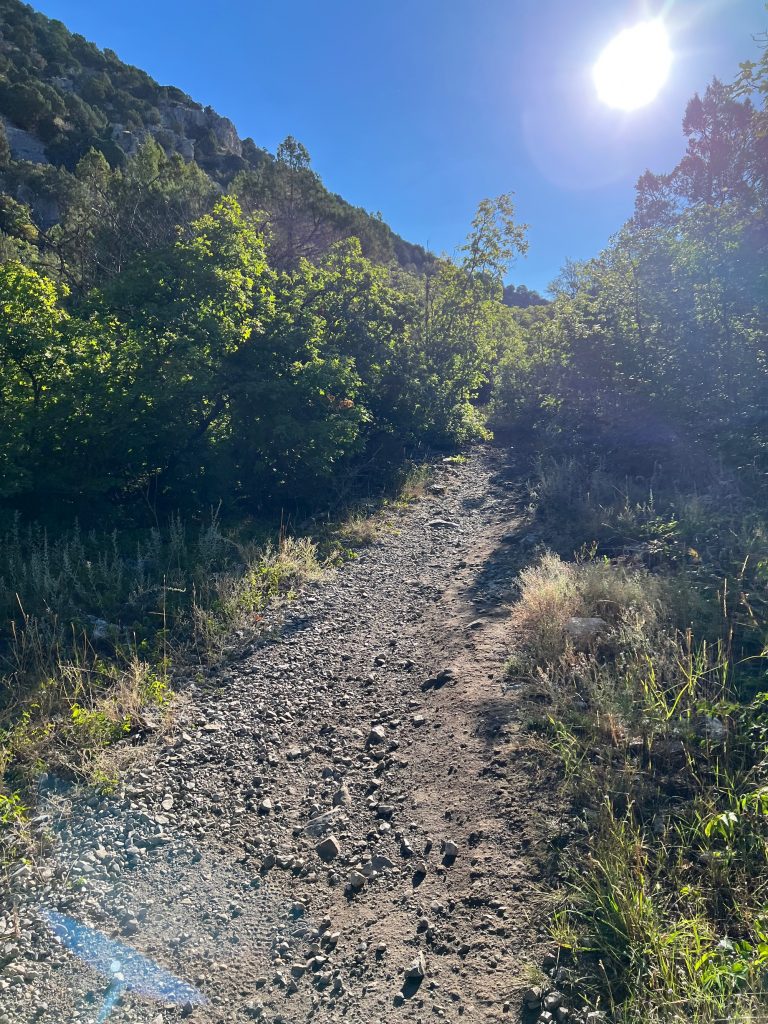 The ride – Providence Canyon
The bike – Ibis Ripmo