We're headed to the Tetons today. When leaving town I frequently am required to skip the daily ride because something about not helping with packing and getting ready. I went to bed resigned to that fate. Then before the sun awoke my eyes opened. The Ripmo was restless. Worried that my garage could not contain its energy I could ignore the beast no longer. Slipping out of the house like a ninja I would worry about all the hellish consequences of ignoring my husband/father packing duties later.
I and the Ripmo beat the morning sun to the trail head. The air was already hot and I watered the moondust with sweat as we climbed.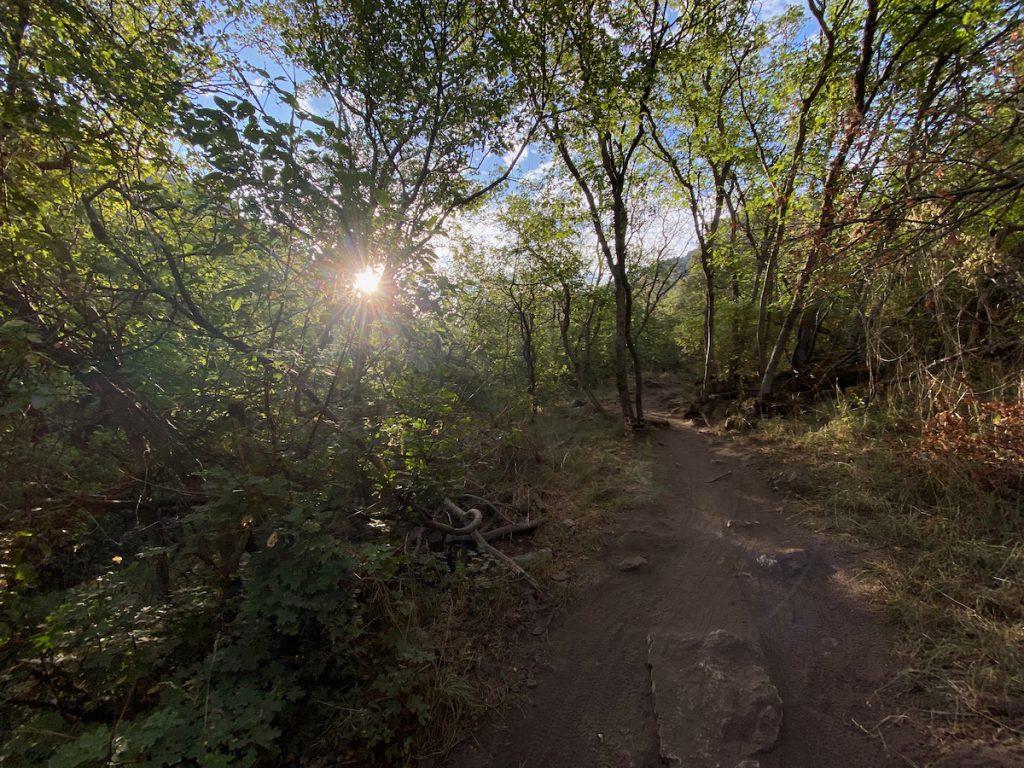 Half way up I met a fellow Jedi and his star destroyer grey Ripmo (get it? we're both riding star destroyer grey Ripmos and we're the good guys so we're Jedi. Sorry that was dumb).
We would continue to encounter quite a few riders as we ascended. I frequently haunt this dirt alone during the week, but someone must have called a dirt bag convention. Not complaining I actually like to see all those happy smiling faces on the trails and people on mountain bikes can't help but be happy. They're doing the funnest thing humanly possible.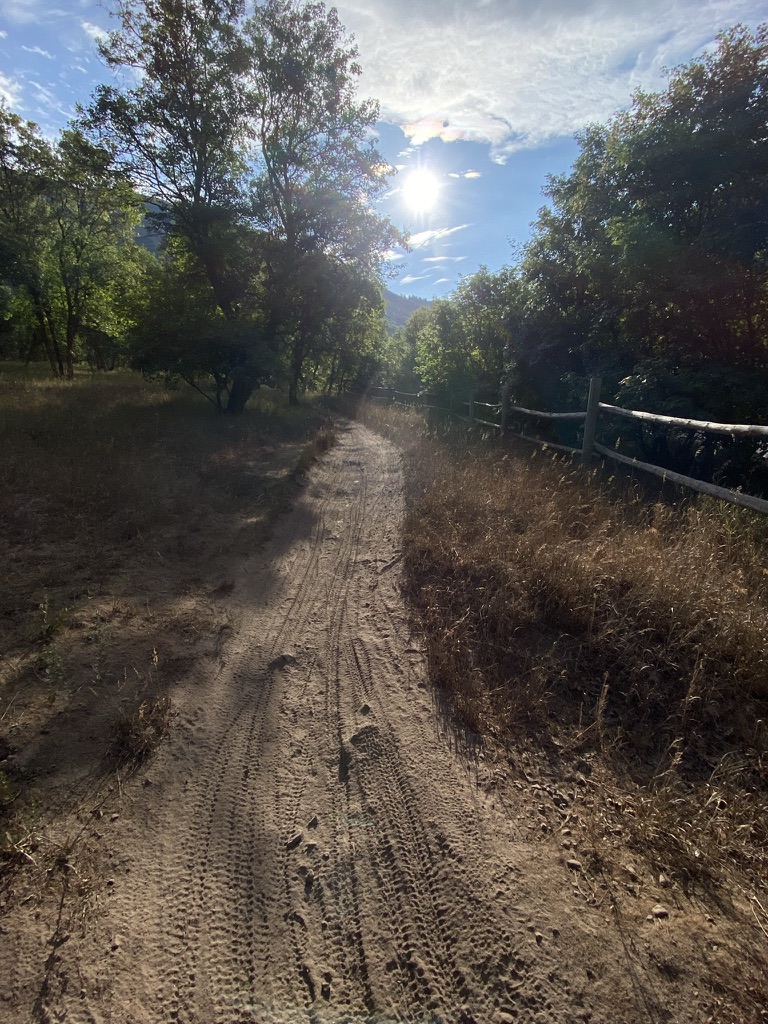 The ride – Providence Canyon