Cold, snow, and a limited schedule equal another day on Zwift.
I've been feeling especially weak lately. I kept telling myself that I was taking a "rest" day but every day can't be a rest day. Today I was determined to hold onto my power no matter what comes. For the first half I managed to hold on and output the kinds of wattage I feel like I should hold myself to. There was a lot of heavy breathing and sweating and maybe even some language appropriate for the pain I was feeling.
Even though the other riders are avatars on a screen there is something motivating about trying to keep up with or pass others. I held onto that motivation for quite a while, but the ride ended in a brutal climb where I finally resigned myself to accepting my legs as they are – burned up and done with this ride. I finished but wow that hurt.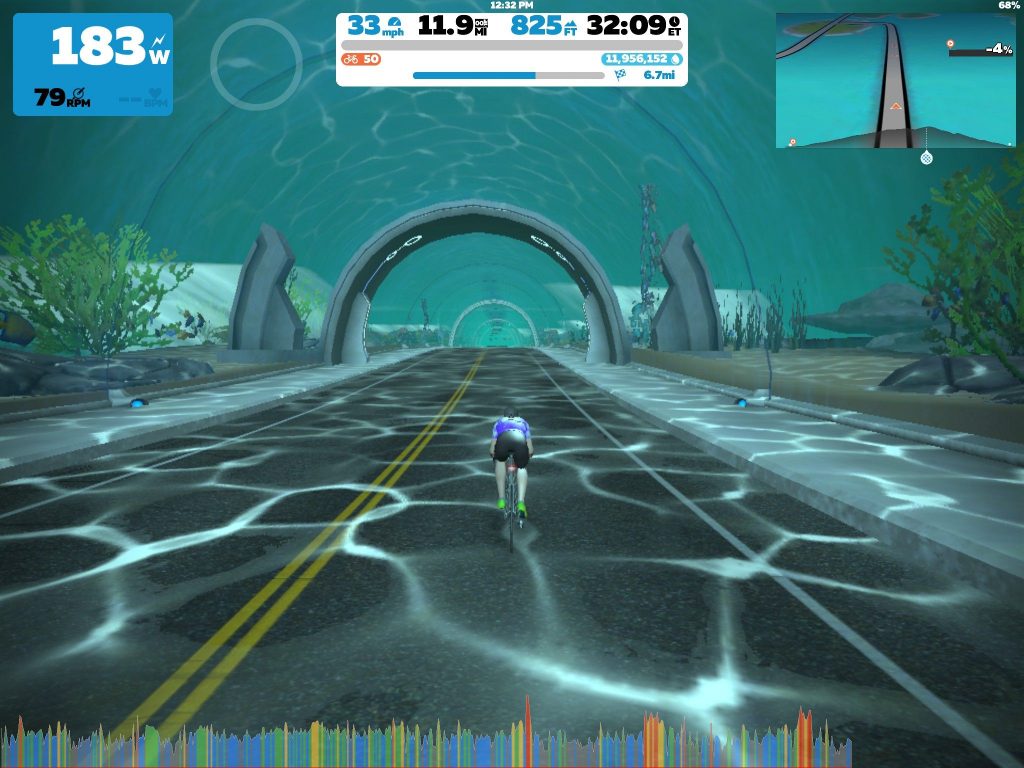 The rides – Zwift