In the brisk, sharp, mountain morning air the Ripmo and I started up Jardine Juniper for a marvelous morning in the mountains. Crank turning and wheels rolling over rock and root we bickered about direction. The Ripmo likes to meander around the trail. I prefer to go straight. At one point the Ripmo wanders into a sagebrush. I pull hard on the reins to bring it back to the trail after cursing its tendency to wander. Going in a straight line requires that you focus. I will also apologize for saying this since it's such a cliche in every workout class I've ever been to, but to properly steer you have to engage your core. I feel the slacked out front end in my lats, core, and back. Maybe the Ripmo should come with a warning that a few weeks at the gym are required before riding.
The wildflowers are in bloom making a great ride even better. The sun is still low in the sky and the mountains shade parts of the trail leaving my path obscured at times. These are the moments when you have to have faith in 1. the trail builders and 2. your bike's capabilities. No matter what lies in the shadows together I and the Ripmo can take it.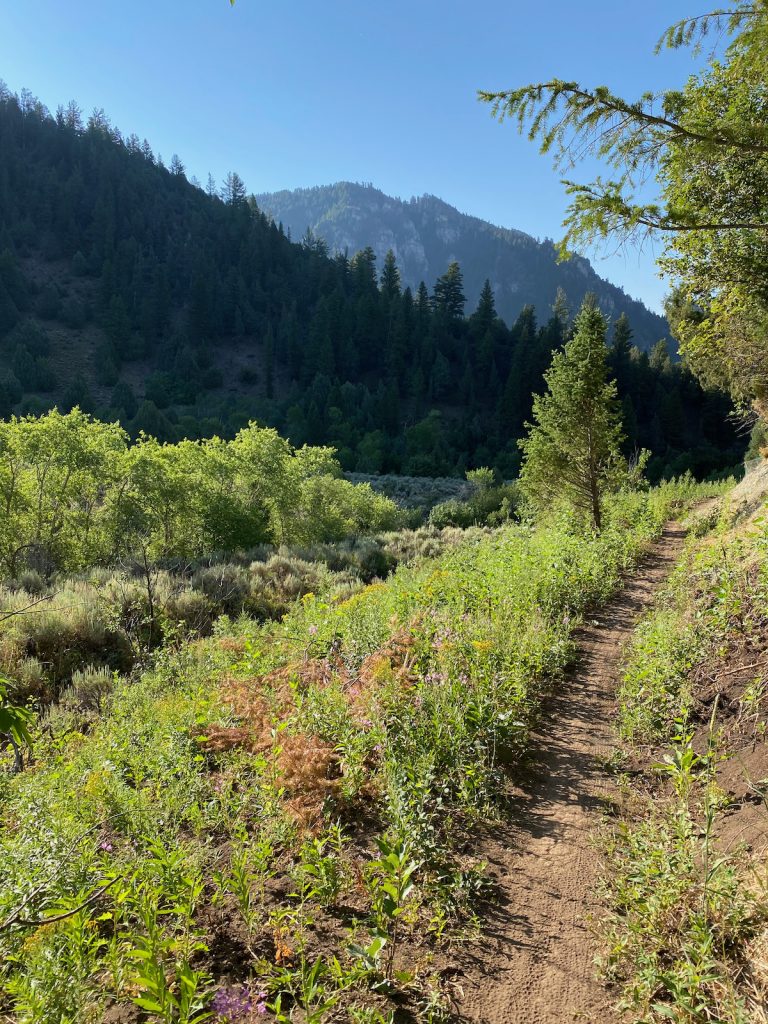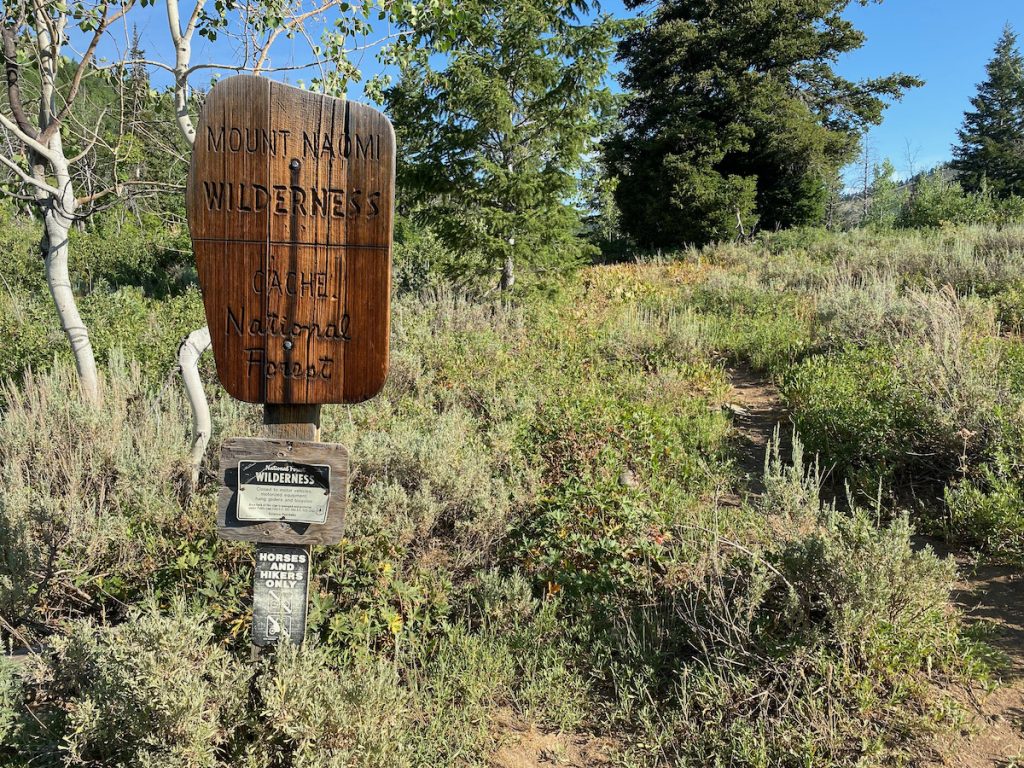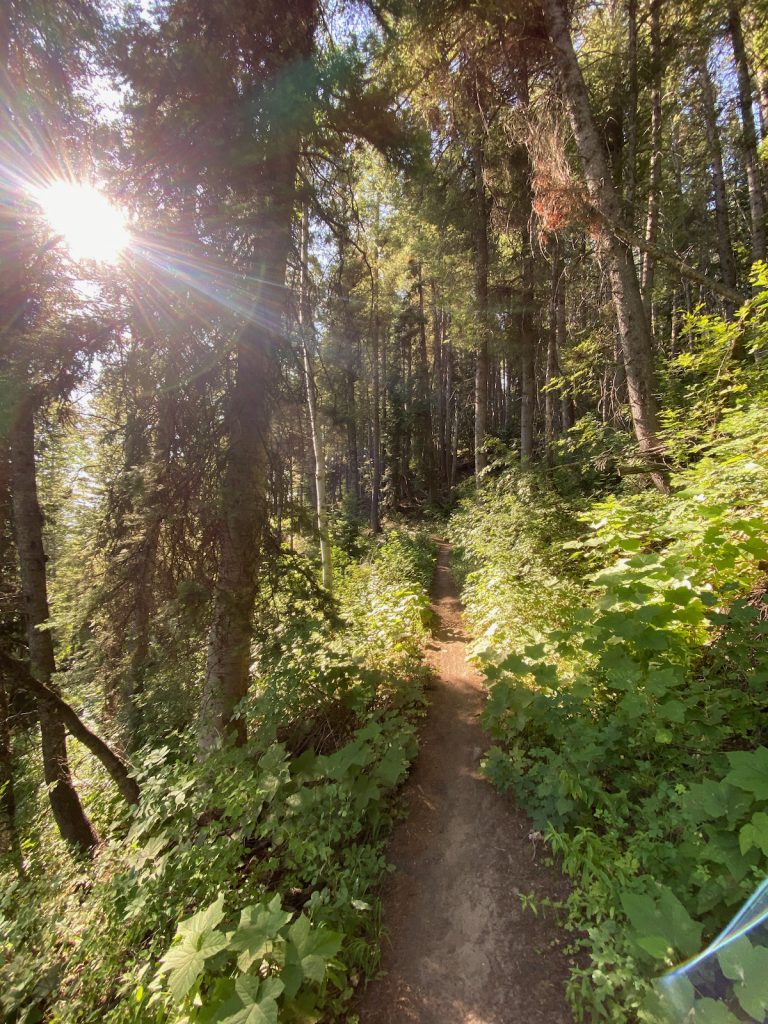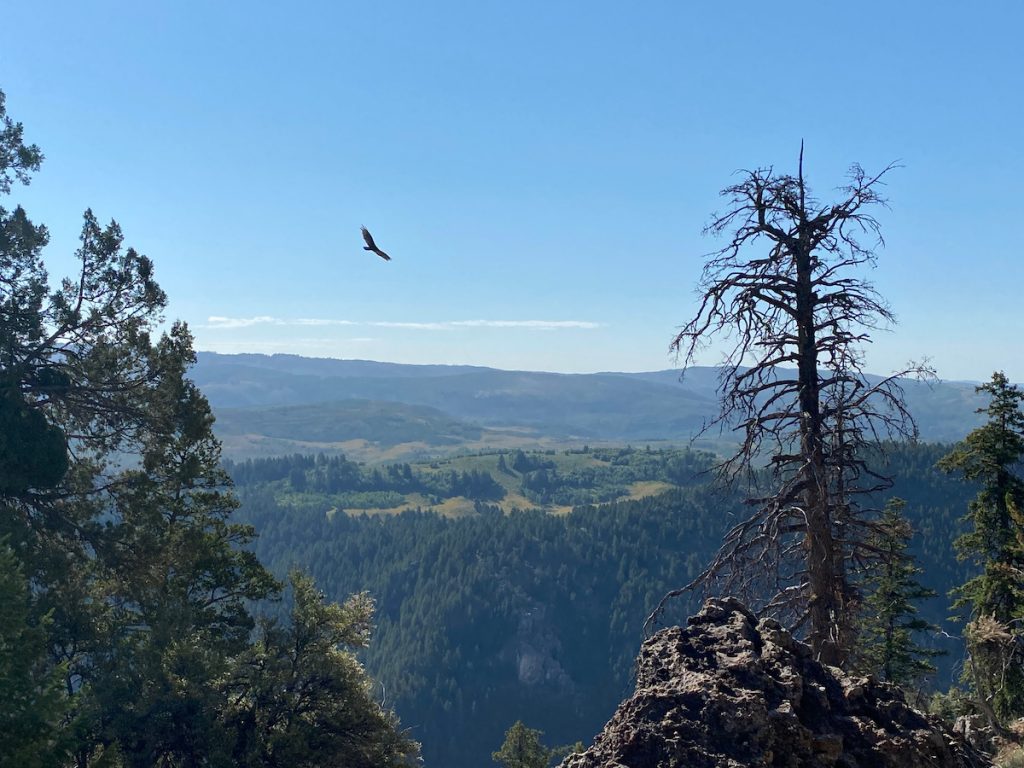 The ride – Juniper Jardine
*As it turns out, on this very night Garth Brooks would be helping 51,000 fans streaming fans in the University of Utah stadium share Covid-19 with each other.