Green Canyon earns it's name. Even this late in the year there are still clusters of wildflowers that brighten up the ride. The Ripmo is not amused if I stop and smell the wildflowers so we compromise and I take a quick photo here and there.
It's only 15 minutes from my house but 15 out and 15 back is 30 minutes I could be on a bike so I spend a lot of time in Providence Canyon. Now that my son is back in school and his school is close to Green Canyon I can justify the ride a little more often.
Going up was great. I felt strong and then I felt weak but then I felt good again at the very end where you have to climb a series logs to get to the wilderness sign. The Ripmo tackles them without fear or hesitation and I continue to stick by my claim that this is the best climbing bike I've ever ridden.
We had a great time together on the descent until we started running into lots of rides making the ascent and I slowed way down. After my last crash I think I've gotten over the mental haze that pushes me to go easy into the corners but I maintain my fear of crashing into someone and hurting them. The Ripmo wants to fly but every once in a while we have to pull back the reigns and take it easy.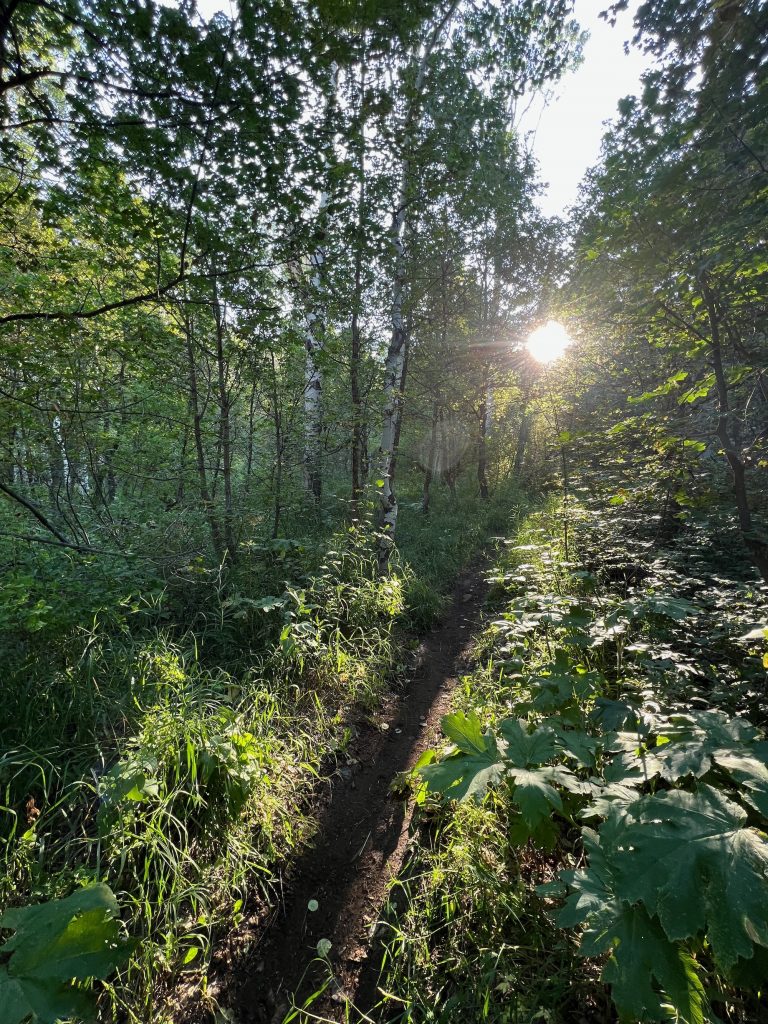 The ride – Green Canyon
The bike – Ibis Ripmo