After a weekend of celebrating my freedom to eat junk food I woke up and found myself visibly more portly in my race club jersey. Needing to pay penance for my poor food choices I mounted my Time Fluidity to chase the morning sun and avoid the heat prophesied by my Garmin's "extreme heat alert" warning.
I mostly beat the wind on my way to the very southernmost bits of asphalt in Cache Valley. On my way up to Porcupine Reservoir I narrowly missed a kamikaze chipmunk with a death wish by a few inches.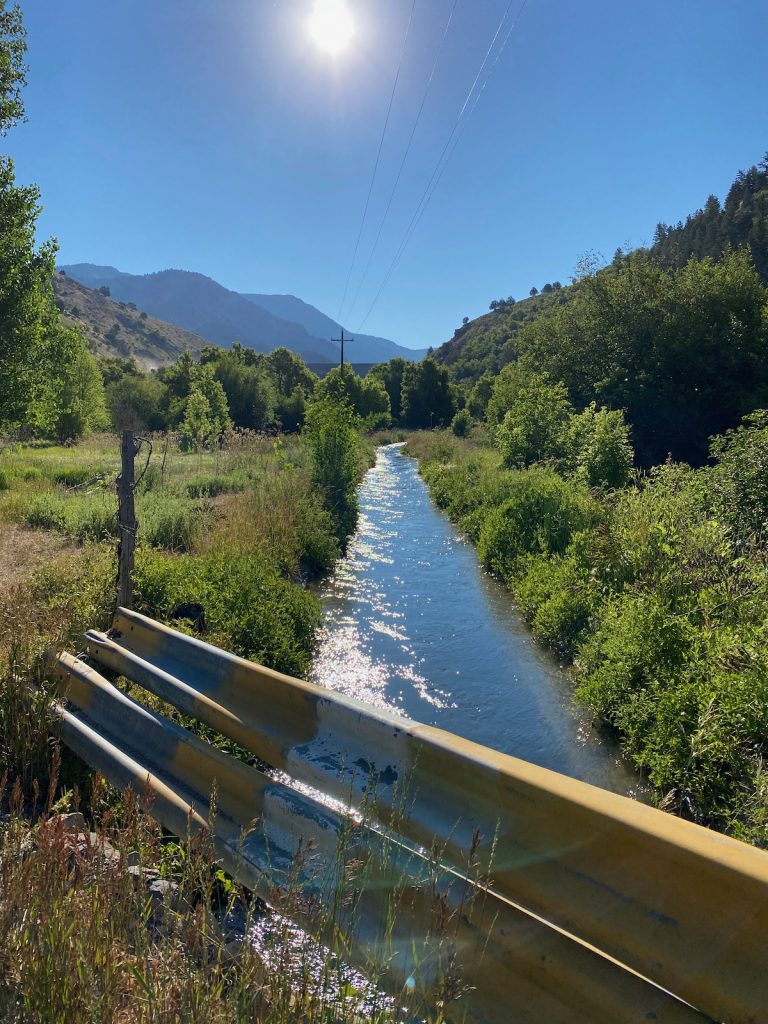 On the way down a fox darted in front of me and into the bushes. Not sure if the natural world was sending out a welcome or a warning. Closer to home a tiny poodle raced out to nip at my ankles. I was like, "dude you are no fox" and rode on with her owner yelling at the dog to return home.
Another 44 miles in the books. I think I deserve some chocolate and some more poor choices.
The ride