Years ago after I picked a road bike and had tried my hand at mountain biking I knew that what I really needed was a cross bike. I found a Bianchi Cavaria frame at just the moment when I upgraded the Dura-Ace 7800 on my Madone 6.9 to Dura-Ace 7900. I combined that with some Stan's tubeless rims matched with American Classic hubs. The Dura-Ace crank wouldn't work so I found a Sram Red that would. I added a pair of cantilever brakes and the result could be viewed as a bit of a Frankenstien. It's a touchy bike. The first cross tires I tried would explode off the rim with the decibel range of a gunshot. The bike shop could never quite get everything adjusted quite right so I stopped bothering with tune ups. They once replaced the entire groupset and couldn't get a brand new groupset to work quite right. No idea what demons reside in that bike.
Exploding tires and failed tune-ups aside, the Bianchi is a piece of art. Nothing says heritage and beauty like a bike adorned in Celeste. The Bianchi is my Valkyrie. It is stunningly beautiful and yet fierce and powerful. It is not a mountain bike per se, but on the days when my wrists and back can take a pounding we journey into the mountains together. The Logan River Trail is my go-to trail for enjoying a ride on the Bianchi. The first section of the journey is a service road for the city's main water supply. It is gravel, but it is wide and smooth. The Bianchi goes fast without even trying. I see a rider ahead. We approach. It's a Ripmo V1! It's the rider who warned us about a snake just a few days ago. We fly past (politely). On the uphill the Bianchi eats mountain bikes and spits them out like they are sunflower seeds.
Sometimes I dream about mountain biking. In my dreams the trails I know by heart magically connect to new, perfect trails. I ride for hours alongside mountain lakes and meadows then through the trees as I'm transported around the world to idyllic locations.
This year my dreams came true – literally. At the top of Spring Hollow where I would normally turn around what should appear but a new trail! I did. It didn't care where I would end up. The chance to ride new dirt is like Christmas morning. Turns out the new bit of trail connects up with a section of trail that I commonly climb. Now my ride can be a loop. Cool!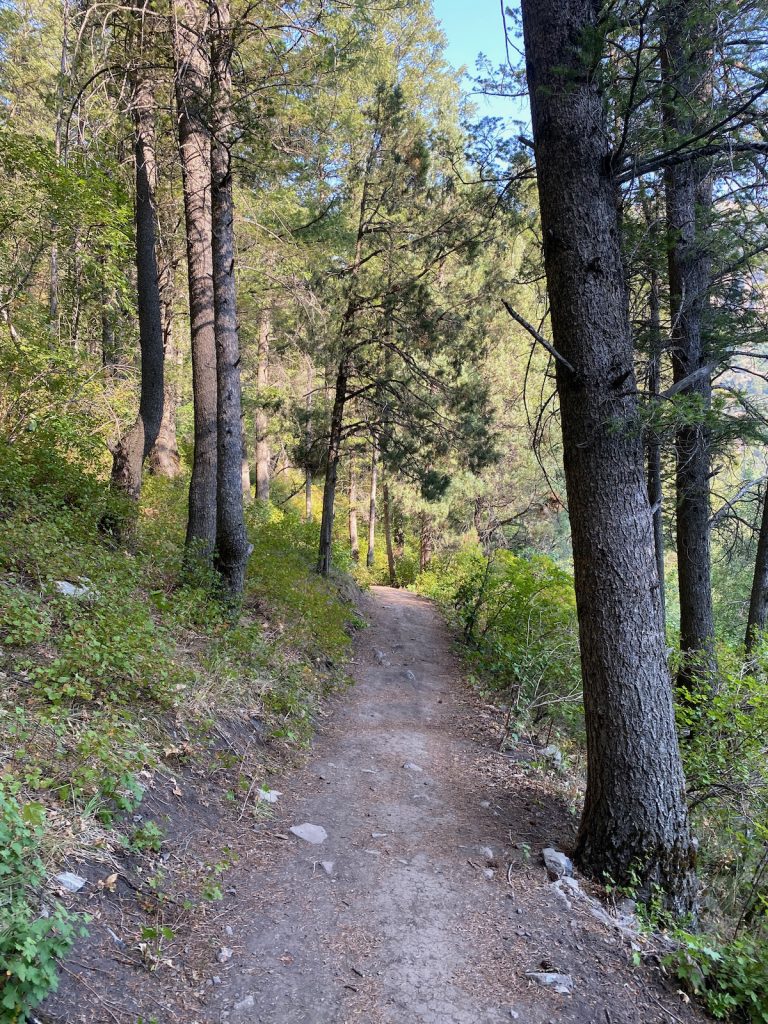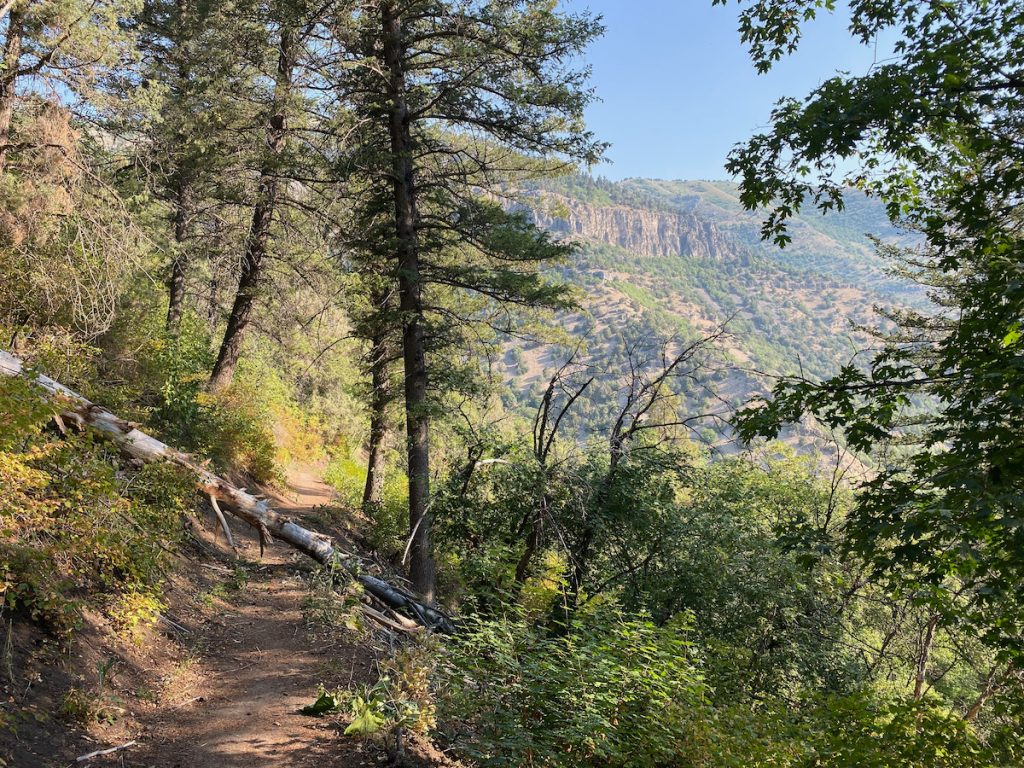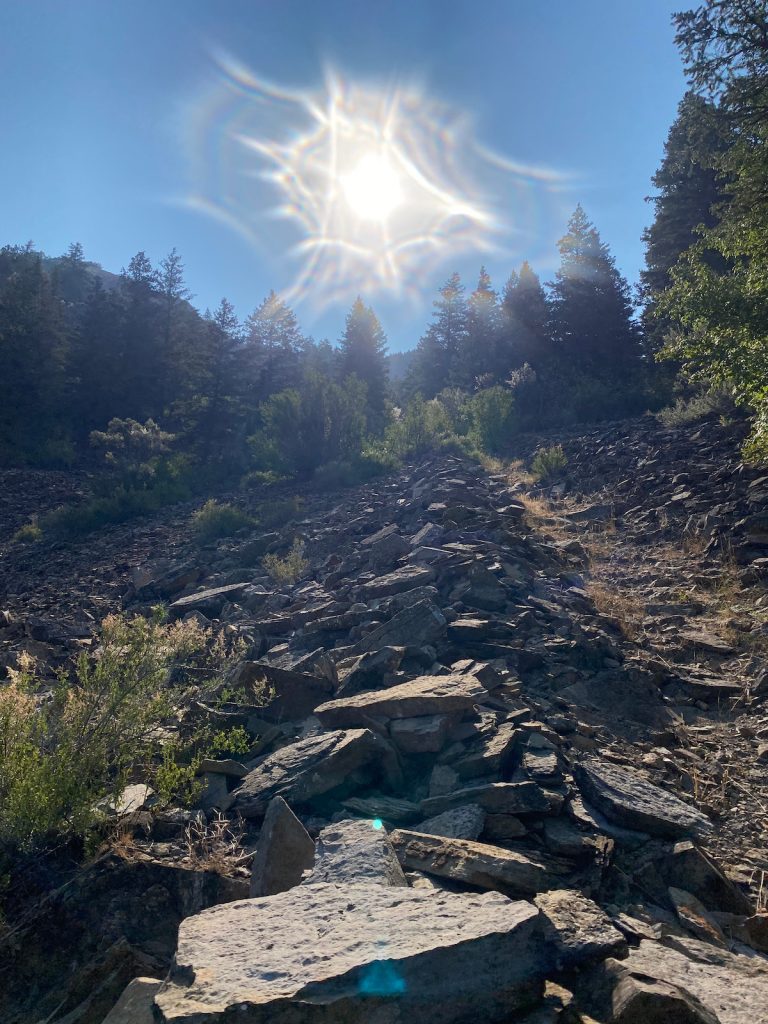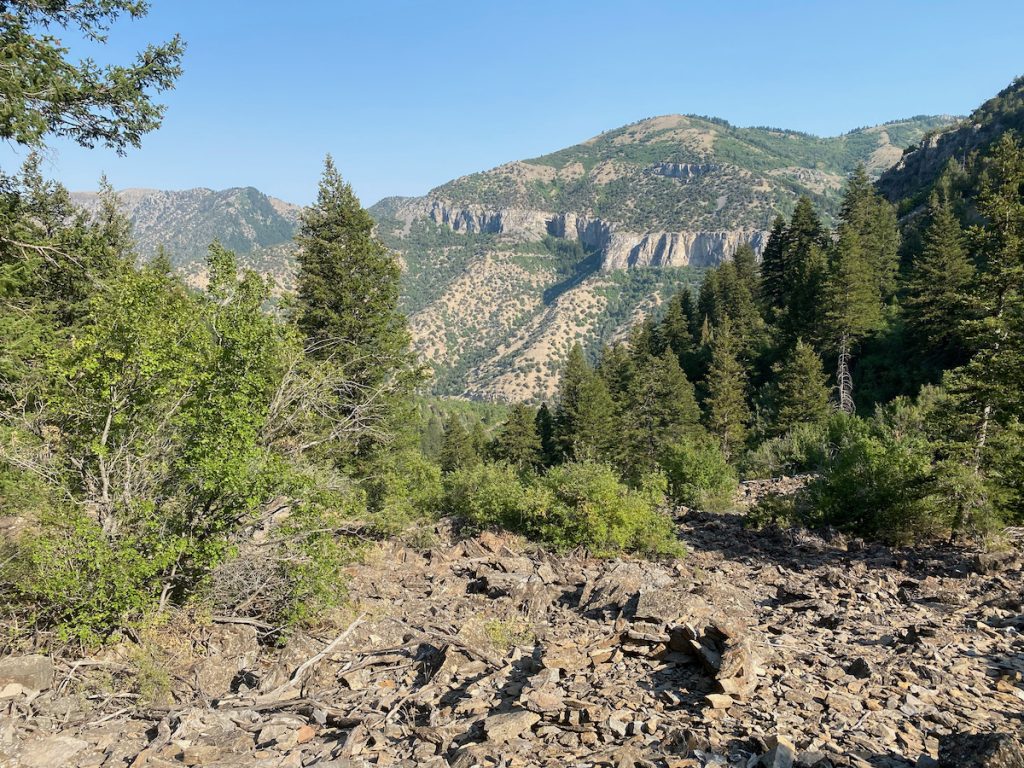 The ride – Logan River Trail