After last night's leg cramp from hell I didn't expect much from my body. I didn't wake up well and the air looked like it had smoked a pack our a million but I lied to myself and said I'd just run the short route out to Paradise and back.
The Time had other ideas. After hanging on the wall and watching the Ripmo go out over and over it was jealous. It expressed this jealousy with a flat front tire. Having neglected road biking it took a while to find one in my piles of random parts turning an early morning ride into a later morning ride.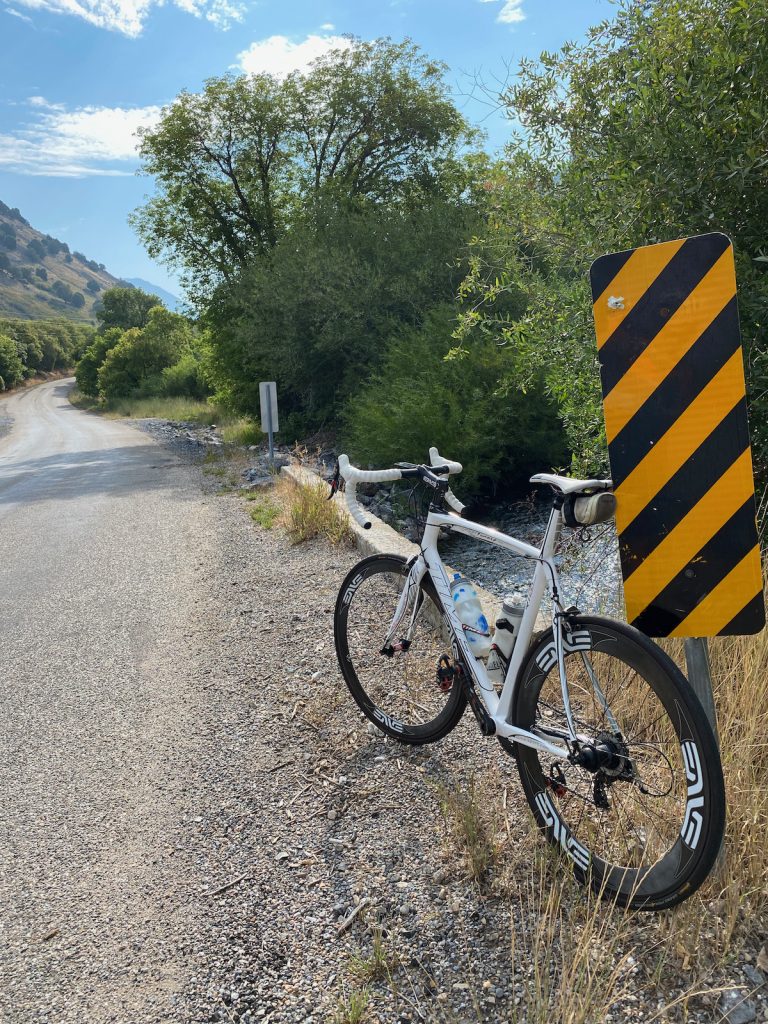 After Hyrum I saw a rider in front of me. I like that. It gives me some motivation to ride a bit faster so I can pass them :-). The problem is that after I pass I have to keep riding hard because you can't pass someone and then slow down then you'd look like an idiot. I expected to pass them pretty quickly but I didn't. The Time was annoyed that it took so long and as I came up behind the rider I was surprised to see they were on a mountain bike and at first I was all "respect!" Then I noticed their steed was powered by electricity and I was like "cheater!" Then I chatted with the rider a bit. She was super nice. eBikes have opened up the sport of cycling to a wider audience. It makes me happy to see people of all ages and body types out on the road or trails. This morning I would ride past young kids, fast guys and gals in lycra and older couples riding everything from Huffy to high end Specialized.
Come one call all and ride. It doesn't matter your bike, your age or your physical condition this sport is for you.
The Ride – Porcupine Dam